The Limited Transparency Report lets you share information about your financial health with clients without disclosing your company's financial data.
The Limited Transparency Report is an abridged version of the Financial Health Report. This report helps your company prove its financial status to clients while not revealing the detailed financial data underpinning the report.
Are you new to finance or a seasoned analyst?
This report provides valuable, actionable information regardless of your level of financial expertise. High-level findings are presented in easy-to-understand terms that are accessible to everyone. It saves your financial and business teams considerable time and is a reliable document of record that can be shared with companies and business opportunities within the FHR Exchange and outside. You can download it as a PDF to share externally.
What's in the Limited Transparency Report?
1. Risk Highlights:The first section starts with the FHR, Risk Level, CHS, EPD, and Quadrant.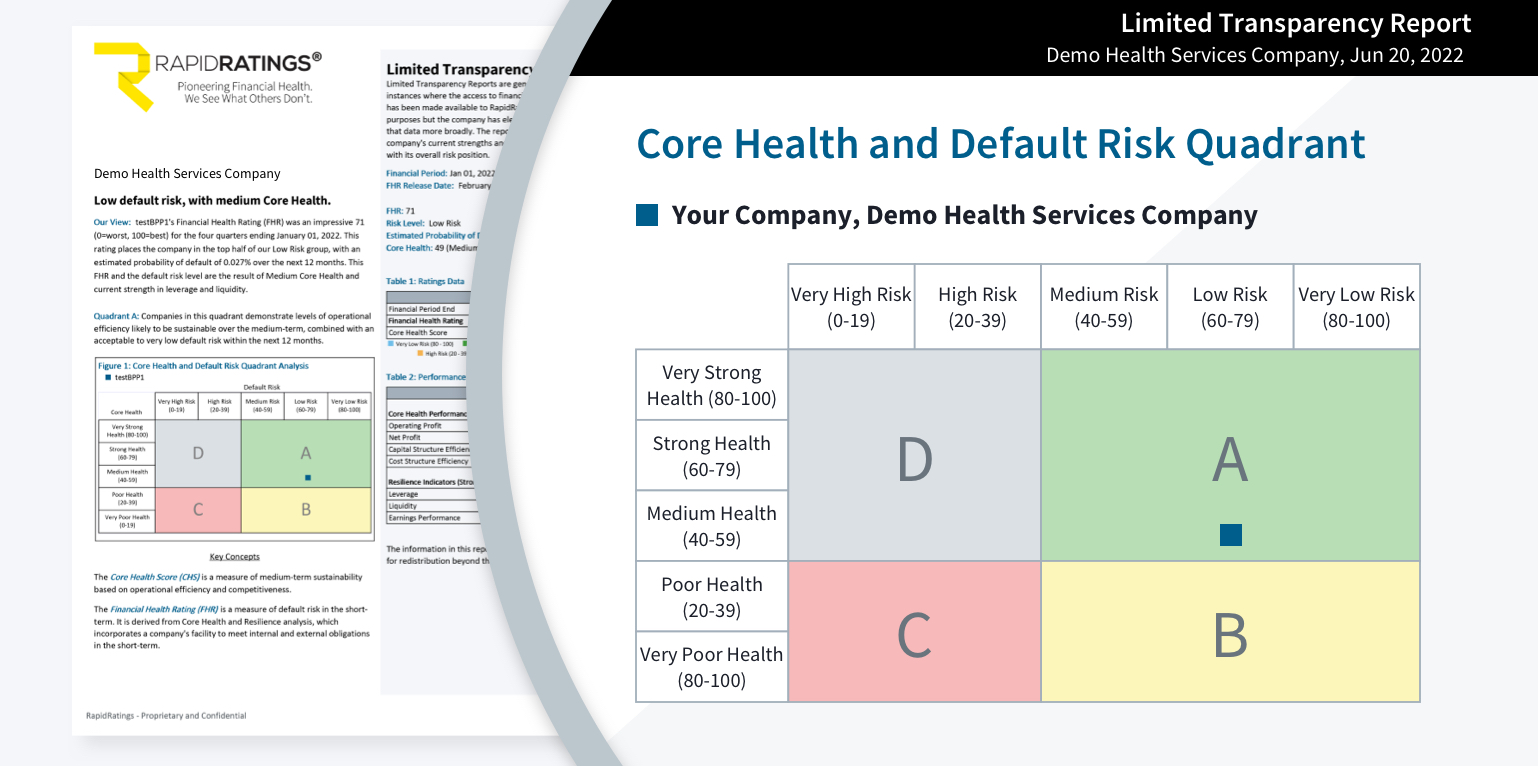 2. Executive Summary - A concise synopsis of the four most important issues across the company's financial profile. The issues offer a balanced perspective, from the supplier's unique challenges to their notable strengths complete with a bottom line statement on the company's FHR.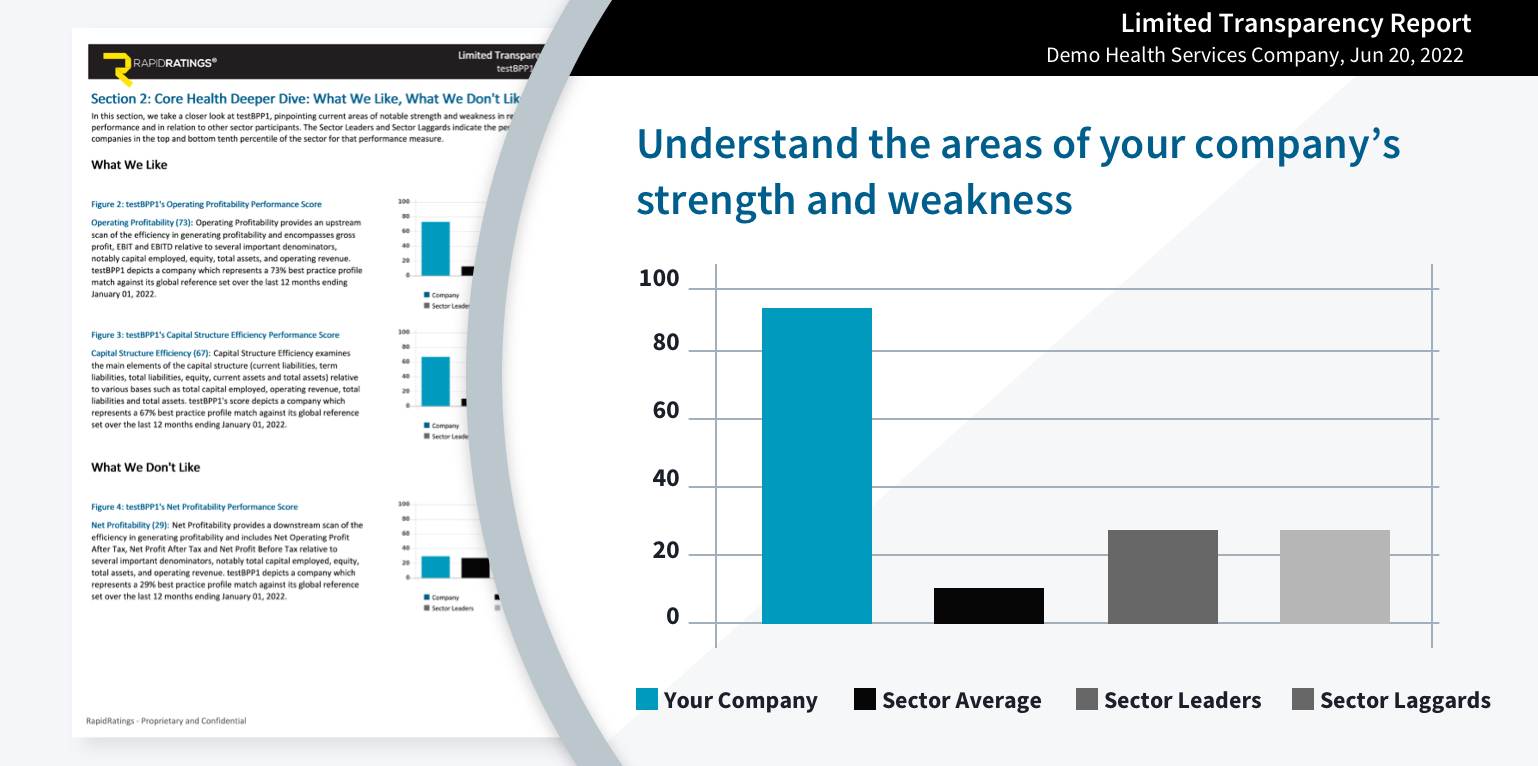 3. Core Health Deeper Dive - This is where we pinpoint current, notable areas of strength or weakness within your company.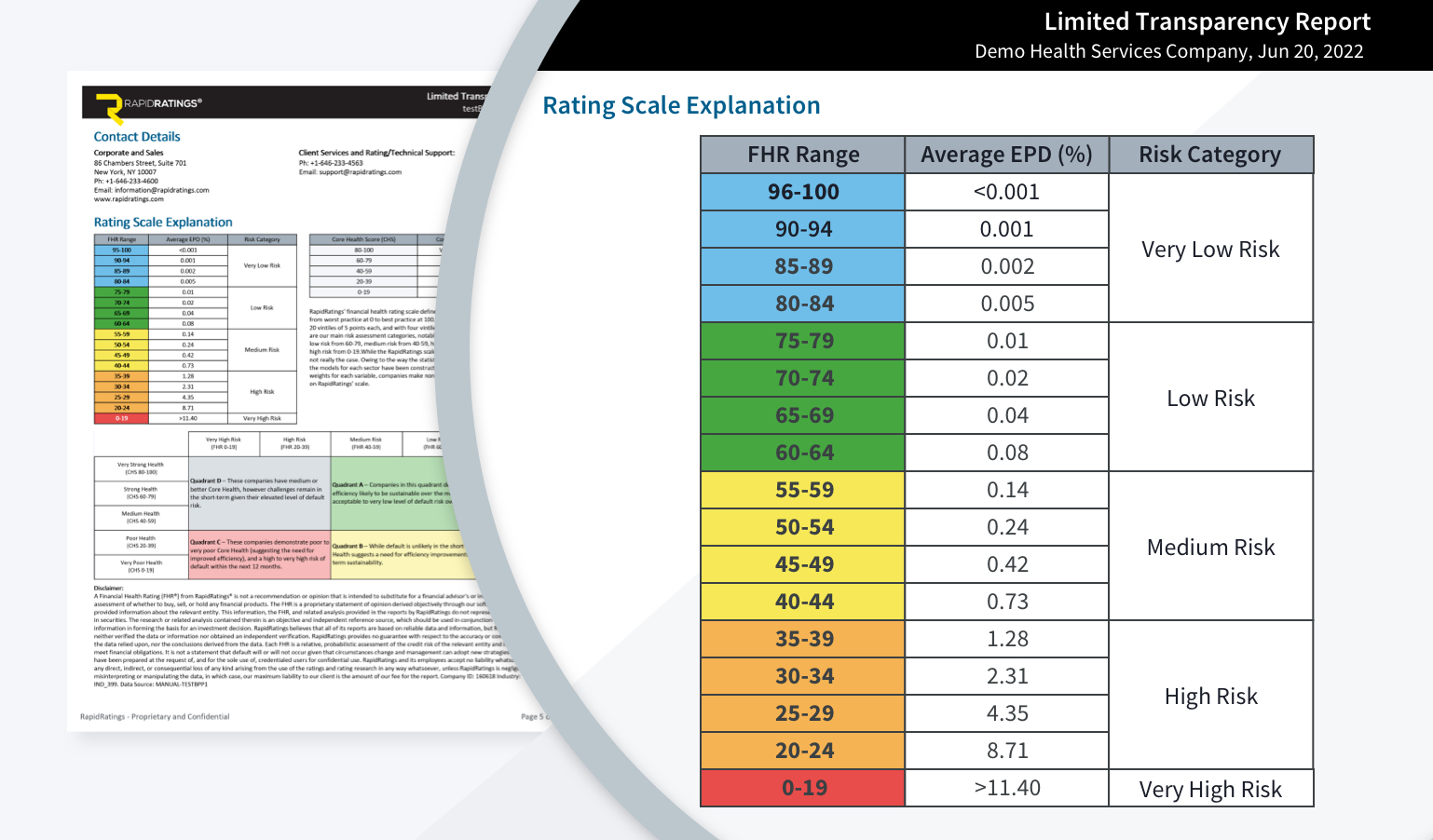 4. Rating Scale Explanation – A guide to the FHR and Core Health scores broken down into details.
The Limited Transparency Report can be accessed on your account dashboard